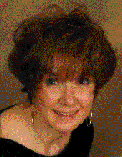 Dian
The papers on this page were written by me while working towards getting a doctorate in Medical Humanities at Drew University in Madison, NJ.
I took a sabbatical just before the death of my husband. Steve Freeman, German Professor at Drew University.
He was best known and loved for his Second Amendment Rights Seminars...
and especially for his JAZZ bassist
performances and CDs.
Rest in Peace Steven,
I really miss you